LEAD Digest is a humble effort to showcase excellence in leadership, not just in building a corporate empire or in winning elections. It is more about what some do for humanity, what principles and human values were embedded in all what they did, how it helps better living on earth and whether it helps address some fundamental challenges associated with health, education, development and good governance.
Therefore, the leadership stories you find here would be inspirational and would essentially demonstrate high levels of commitment to improving well-being, living conditions, environmental protection, socio-economic development and technology innovations that positively change the lives of human beings. A mere success of being number one in certain business or being a highly popular personality wouldn't generally meet the requirements to be published in LEAD.
Since the main objective of LEAD is to bring to limelight people and organizations doing excellent work but remain unnoticed, article and videos directly or indirectly relating to political and business leaders who are already popular in the mainstream media do not generally appear here, unless the story is quite exceptional.
The story can be about a person, a place or an institution that has shown a better way of doing things. It is about them doing things in a responsible manner that just doesn't exploit the current situation but tries to protect materials and values for posterity.
We hope you would enjoy reading through the pages of LEAD and benefit from knowing about the stories that we cover. In a limited way, following our guidelines, you as a reader can also contribute stories. For this, you may visit the CONTRIBUTE section in this website.
The world has enough for everyone's needs,
but not everyone's greed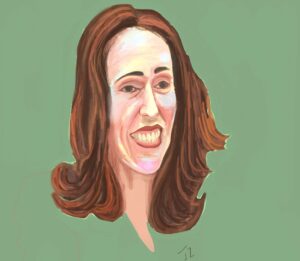 Everything I've ever thought about
doing has been, in some sense,
about helping people
Lead Digest has taken extreme care to adhere to copyright and citation rules while using or referring to externally sourced contents and graphics. If there are still some concerns, please let us know through our contact form in the footer.