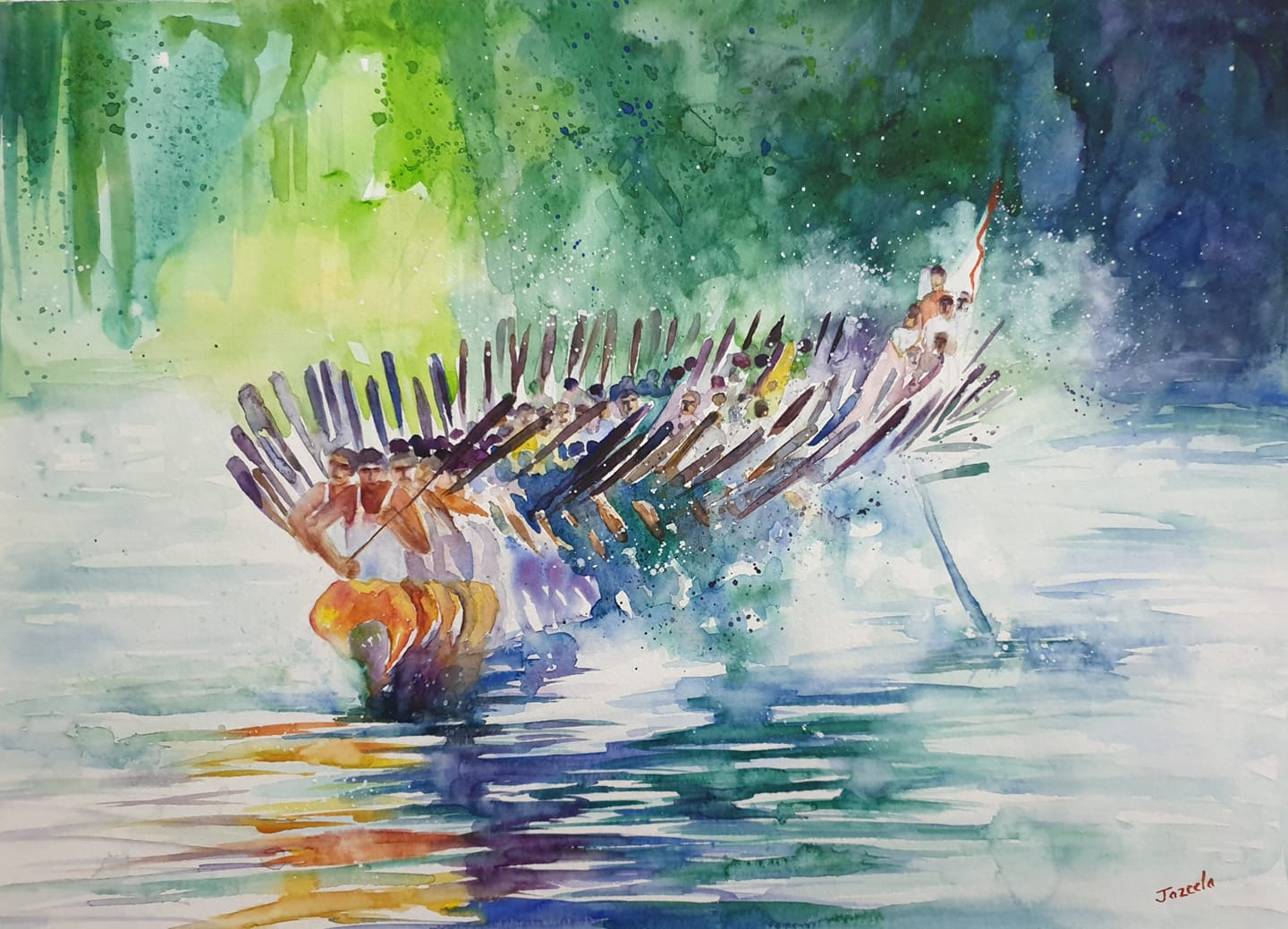 Capturing the speed and spirit of the famous Kerala boat race in watercolor!
Kerala boat race conducted in the enchanting lakes of Alappuzha has over 400 years of history. What began as a way of fighting wars on the water turned out to be the most exciting and spectacular sports event of Kerala attracting tourists from all over the world. Hundreds of men row the long bodied boats to the fast rhythmic beats of the traditional drums, cheered by thousands of people assembled on the banks of the lake. The scintillating colors of nature in joy, splashing of water all over and, the circular movements of hundreds of oars in unison creates a mood of festivity, camaraderie and togetherness. I tried to capture just a moment of that spirit.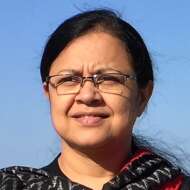 Jazeela Sherif
Jazeela Sherif is an engineer turned CFO, a painter and a trained singer. Besides engineering, she holds an M.B.A, PhD, and an MSc in Financial Engineering.