LATA MANGESHKAR – A TRIBUTE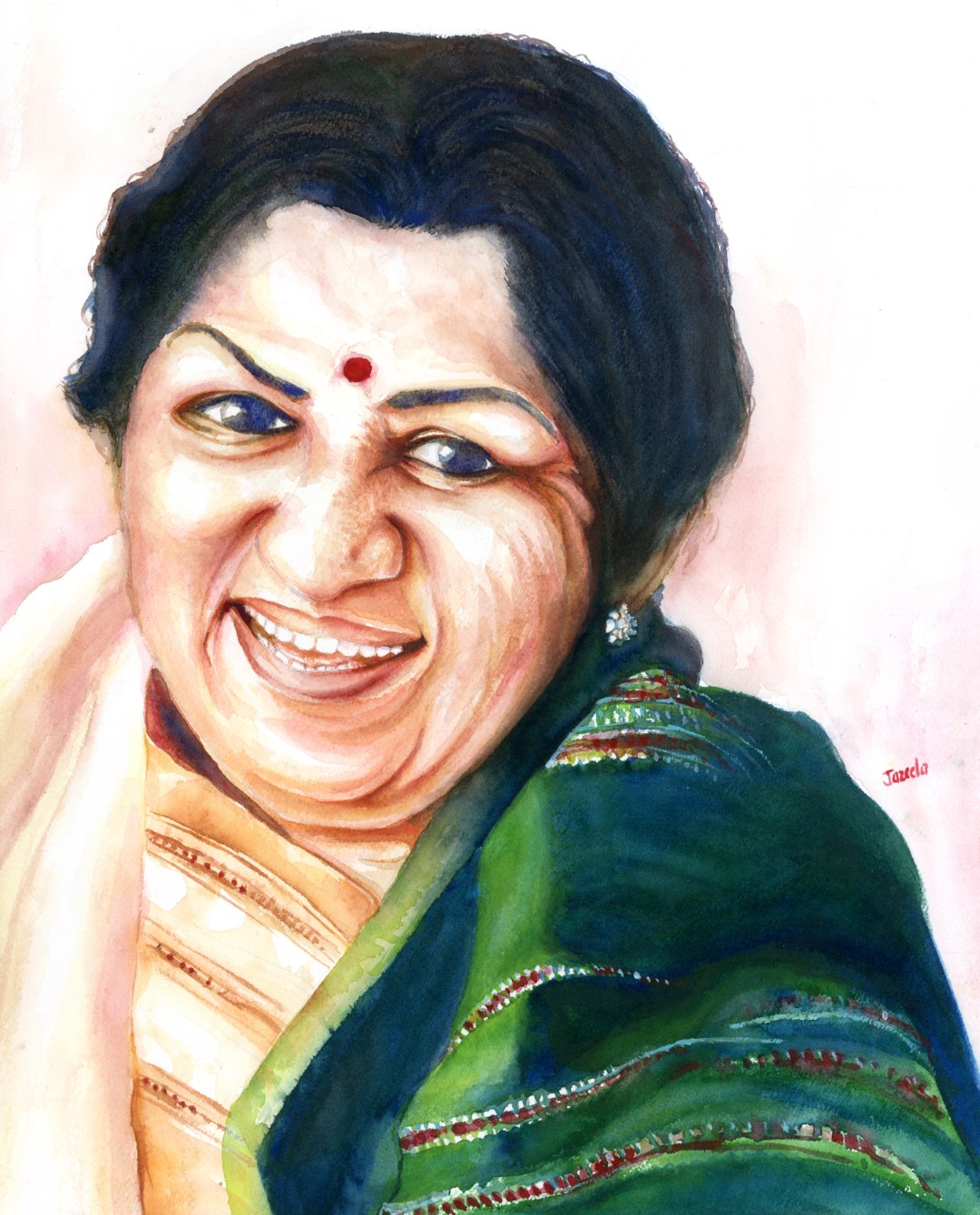 Watercolor painting by: Jazeela Sherif
To millions of Indians, Lata Mangeshkar is the incarnation of the goddess of Music. Beginning her career in the 1940s as a child artist in Indian films, she went on to become the quintessence of the film music industry with her mellifluous voice and mesmerizing melody. Her unblemished honey-toned voice was a revolutionary discovery in those days, when heavy tones were the norm in playback singing.
Her soulful renditions of innumerable compositions of the erstwhile music directors got her a very special place in the hearts of the music lovers and common people alike. For them, she was the epitome of music that conversed and connected with them in various forms, be it devotion to God, patriotism, grief, or love's longingness. The emotionality in every word she sang, the dynamics in her voice, and the nuanced tonal shifts create a deep connection to the audience with the soul of the song. No wonder many actresses have said that they just had to follow her song to act their part.
A very prolific singer that she is, her voice has been lent to many heroines well into the 1990s. Often they insisted on using her voice. She has recorded about 5000 songs in Hindi and 36 in regional languages. No celebration in India would be complete without playing her songs.
Lata had worked with several legendary music directors such as Naushad, Madan Mohan, Laxmikant-Pyarelal, Salil Chowdhary, R D Burman, and A R Rahman. The government of India honoured her with the highest national award – 'Bharat Ratna'- in the year 2001.
She passed away on 6 February 2022 at the age of 92, leaving behind a treasure of evergreen songs, better described as a textbook of music for many music aspirants.
As a painter and singer, this painting in watercolor is my humble tribute to the Nightingale of India.
[See my
portfolio page.
]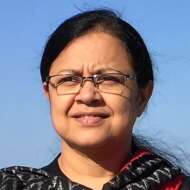 Jazeela Sherif
Jazeela Sherif is an engineer turned CFO, a painter and a trained singer. Besides engineering, she holds an M.B.A, PhD, and an MSc in Financial Engineering.