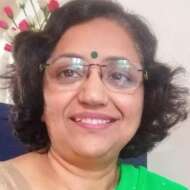 Dr Bhakti Devi has worked in the field of sustainable water management for more than thirty years across diverse functions that include - process engineering and operations, sustainable water planning, policy and strategy, designing sustainable water program, research and capacity building. She has worked across two water-significant countries, namely Australia - the driest continent on earth, and India - one of the most water-stressed nations in the world. She was instrumental in leading the making of the ground-breaking Decentralised Water Master Plan for City of Sydney - a local municipality without a brief to plan or strategize for water and yet sought to influence the Australian water sector stakeholders with its visionary masterplan.
She holds a bachelors in Civil Engineering, a masters in Environmental Engineering and a PhD in Water Resources Management.
Dr. Bhakti relocated to India after 25 years of working as an active water professional in Australia to focus on contributing her experience and skills for the cause of water mission in India. Her experience working in the cutting edge of sustainable water management has shaped her views and position on water management. She is a strong advocate of community led and community centric decentralised water systems, and considers solving for widespread water illiteracy even more urgent than solving for the water crisis.
Dr Bhakti has recently founded the NGO, Jal Smruti which is dedicated to the cause of restoring the local water cycle by collaborating with local action takers to enable local water actions, top influencers and decision makers to enable the right water policies and strategies. The newly launched Youth Champions Program for Local Water Action is a four-week mentoring program for creating on-field local youth water warriors and leaders. Water literacy is at the heart of all Jal Smruti programs.
This user account status is Approved