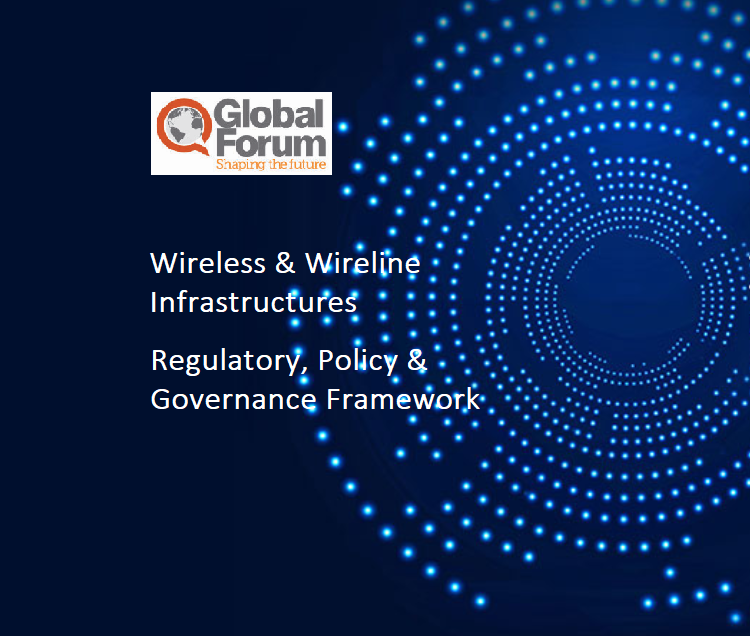 March 3, 2021 1:30 pm – 3:00 pm Paris time
7.30 am – 9:00 am Washington DC time
9.30 pm – 11.00 pm Tokyo time)
Welcome and Introduction – Sylviane Toporkoff & Ingrid Andersson (5 min)
"Countdown of Muscat Global Forum/ Shaping the Future"
Topic 1: "Wireless & Wireline Infrastructures: the Upcoming Challenges" (40 min)
John Giusti, Chief Regulatory Officer, GSMA (7 min presentation plus discussions 20 min)
Food for thought questions:
How important is 5G for the digitalisation of the economy?
What is the role of government in extending broadband access to everyone?
How do you see wireless and wireline infrastructures being used to support climate action?
How should governments incorporate network connectivity into its recovery plans and economic stimulus packages?
Dr Abdullah Al Balushi, CEO, Ericsson Oman (introduction to Oman ITC Infrastructure 5 min)
Latif Ladid, President, IPv6 FORUM (presentation IPv6-based New Internet empowering Super IoT, Standalone 5G, Data Sovereign Cloud Computing 5 min)
Q&A session (10min)
—————————————————
Topic 2 "Designing a Regulatory, Policy, Governance Framework Addressing Safety Security & Accountability in a Complex World" (40 min)
Andrew D. Lipman, Partner and Head of Telecom Group, Morgan, Lewis & Bockius, USA,
(7 min presentation plus discussion 20 min)
Food for Thought Questions:
How, if at all, has the corona virus affected telecom and tech laws? How should have it impacted existing laws, where such changes have not yet occurred?
Are these changes temporary during the pandemic or permanent? Should they be permanent? Should the laws treat high speed broadband as a Human Right?
Will we continue to see more deregulation of the Telecom and Tech center or is there the need for more regulation, not less, to serve societal goals?
Are US and EU telecom and tech laws becoming increasingly biased against the Chinese? Are we risking a bifurcation of tech systems between the West and the East? How can these laws be changed to be more open to Chinese vendors?
Should telecom and tech laws be strengthened to protect consumers from privacy violations by the Social media companies.
How can Telecom and Tech regulation and laws ensure the benefits of technology are more equally distributed to low income and other historically disenfranchised groups? Where have existing laws failed to achieve this objective?
How can Telecom and Tech laws and regulations better address issues of social justice and racial equality? Where have existing laws failed to achieve this objective?
Representative, Telecommunications Regulatory Authority (TRA), Oman
Overview of the role of TRA in Oman, the GCC and linkages to the global arena (presentation 5 min)
Jean-François Soupizet, Senior Advisor & Independent Expert, Paris, France
Recent trends in the regulatory spere in Europe and its future implications (presentation 5 min)
Q&A session (10 min)
Concluding Remarks and information on upcoming webinars