Global Sustainable Enterprise System measures sustainability performance at Expo 2020 Dubai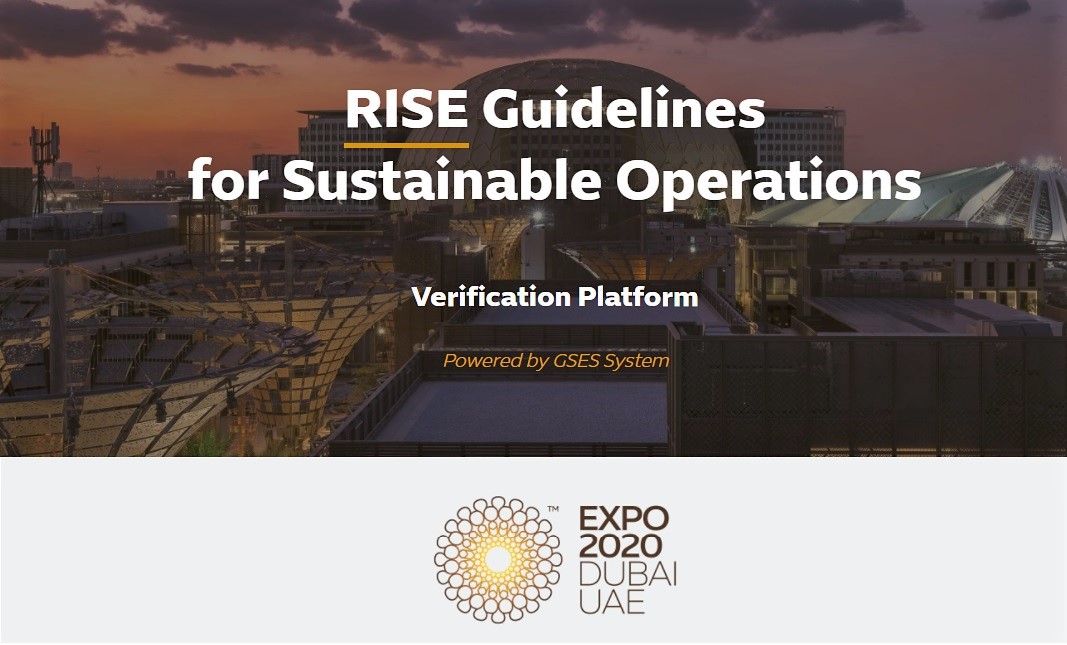 Expo 2020 Dubai, being held from 1 October 2021 to 31 March 2022, aims to inspire and initiate change for a better future, with focus on sustainability, opportunity and mobility. No wonder, the Global Sustainable Enterprise System (GSES) has a significant presence at the expo, as part of the Dutch pavilion.
GSES is a Dutch company globally engaged in measuring and reporting sustainability performance of a wide variety of organisations. At the Expo 2020, they do this for key stakeholders across the event, employing a tailored software platform specifically developed for the expo. The platform measures sustainability impact and performance of the event suppliers, participants, and pavilions, resulting in comprehensive rating cards.
A comprehensive online system to manage sustainability performance is what GSES offers
Given the objective of holding the most sustainable world expo till date, ensuring transparent supply chains is extremely important, but a daunting task too. "A comprehensive online system to manage sustainability performance is what GSES offers. Obviously, Expo 2020 found their solution in us", says Kelly Ruigrok, the CEO of GSES. "Our platform is based on the RISE Guidelines already developed by Expo 2020. We developed the online RISE Guidelines on our software platform, which automated and facilitated the data collection of the sustainability performance of all suppliers, partners and pavilions", she added.
Using the GSES rating cards, Expo 2020 was able to verify its suppliers, participants, and exhibitors to meet its sustainability standards. The first step was to integrate the RISE Guidelines with the software platform and ensuring that every stakeholder abides by these guidelines. Thereafter, the platform facilitated the verification process and sustainability claims of its suppliers and stakeholders.
The collaboration between Expo 2020 and GSES was the outcome of a trade mission organized by the Ministry of Foreign Affairs of the Kingdom of the Netherlands during the Abu Dhabi Sustainability Week. The collaboration became official with GSES becoming a direct supplier for Expo 2020.
GSES is advancing in the field of verified ESG (Environmental, Social, and Governance) and sustainability ratings, with clients that include Univé, ABN Amro Bank, IFS, etc. and now, Expo 2020 Dubai. Once the suppliers and international participants are verified, they can share their GSES RISE Rating card to communicate their sustainability achievements. The GSES rating cards will be transparently accessible through GSES software platform.
(Note: To know more about GSES, visit https://gses-system.com/)