OF SUNSHINE AND AUBERGINES, THIS IS THE GREENEST AIRPORT ANYWHERE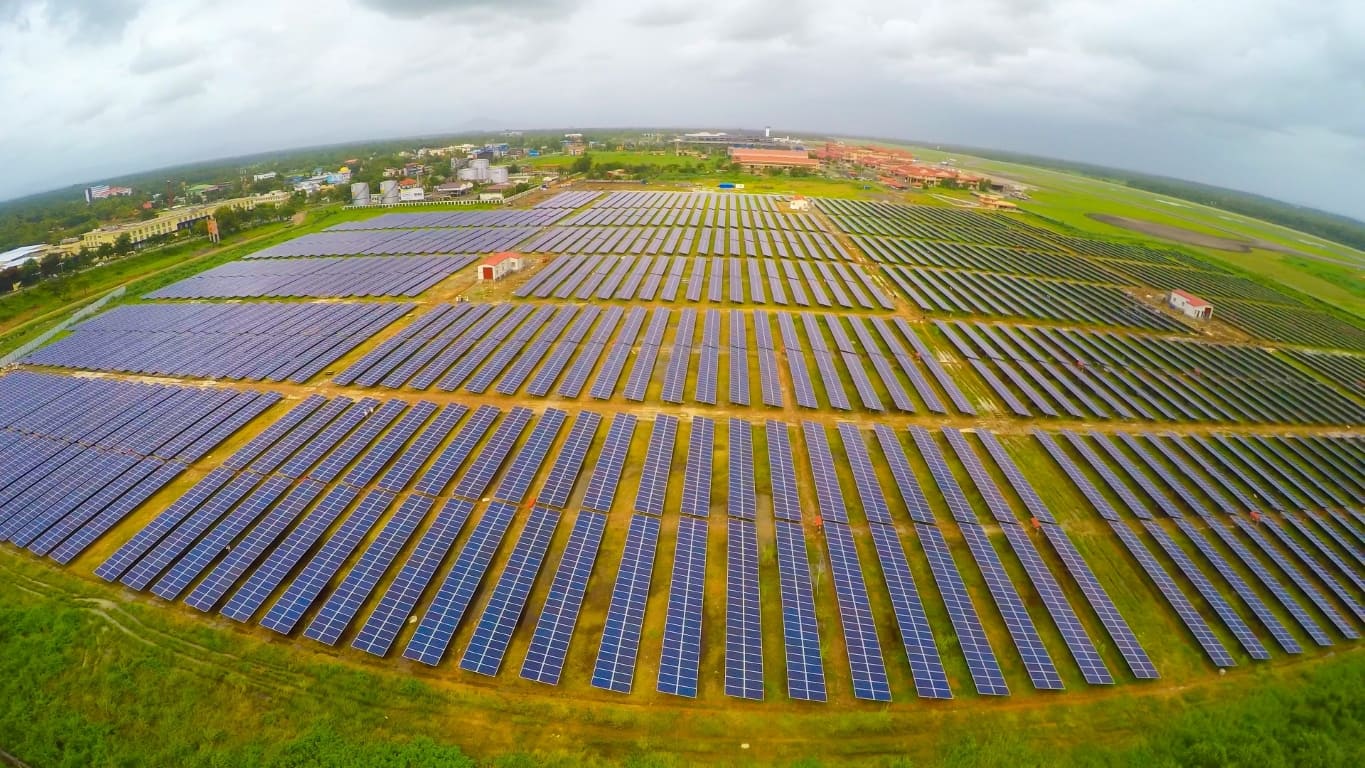 Image source: CIAL
Sunshine is such a pleasant thing for any airport, but for this airport down south in the Indian subcontinent it means a lot more. About 131,000 solar panels in 450,000 square meters of airport land yearn for some daily sunshine. This, along with a few other renewable energy sources, including their own small hydroelectric projects in rivers and rivulets being built in different locations in the state of Kerala, will continue to keep the Cochin International Airport (CIAL)1 'power neutral'. This was the first airport in the world to be powered entirely by solar energy a few years ago, and perhaps the only one of its kind anywhere in the world to have such diversified green ambitions. Yes, CIAL has been pervasive like none other in reducing carbon footprint and, most importantly, in saving enormous energy costs too.
No wonder this airport in the tiny strip of the idyllic land called Kerala has drawn global attention, including that of the United Nations in awarding them the highest environmental honor – Champion of the Earth award in the year 2018, specifically in entrepreneurial vision. One has to fathom the depths of the story behind CIAL to understand that this rather lesser-known airport is more than the message contained in the UN award. It is also not merely a quintessential 'green' airport.
The world's first fully solar-powered airport has diversified green ambitions
Apart from the mundane issues of airport operation, CIAL always has some quaint worries, something which no airport in the world will have to scratch their heads for. They are worried about the size and yield of anything from aubergine and melons to ginger and turmeric, all grown amidst the glittering panels of the sprawling solar farm. Indeed, this is an offbeat possibility of integrating farming with completely unconnected technological interventions.
CIAL produces tonnes of ash gourd, long beans, aubergine, cucumber and about twenty other vegetables annually, all pesticides free; needless to mention the chain of other advantages in terms of avocations and logistic engagements for the local community. Well managed farming prevents excessive weed growth between the panels, and the water that is used for cleaning panels during summer season will naturally irrigate the plants. A kind of micro circular economy in action, possibly, without the use of the related jargons. The brilliant minds behind this airport are instinctively being responsible to the society and the environment around them.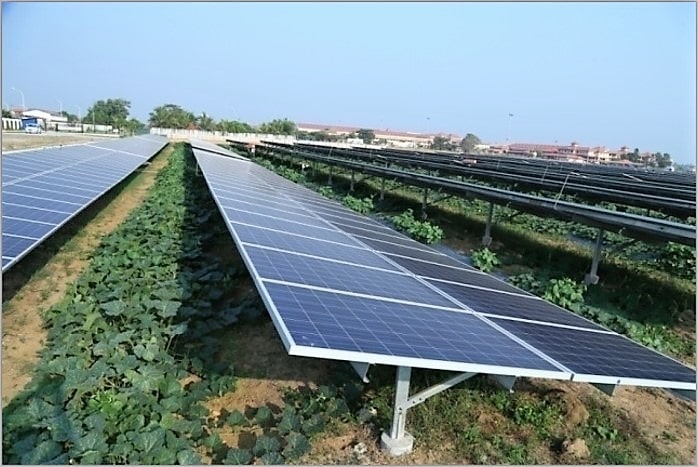 I wonder how the unassuming V.J. Kurian, the managing director of CIAL, could convince his board of directors, chaired by none less than the chief minister of the state of Kerala, but comprising some equally-weighing business tycoons, that they could actually set up small hydroelectric or similar facilities to tap renewable energy from across the state, or do farming along with it. From a conventional corporate perspective, these are distractions from the core business that wouldn't even become an agenda item.
The complexity of such distractions is clear when we also know that CIAL has an eighteen-hole golf course with 1450 members and an international convention center with a seating capacity of 3000. CIAL's landside (non-aero) income from some of these, including retail outlets, duty free shops, car parking, etc. is roughly about 40 percent of its operational revenue.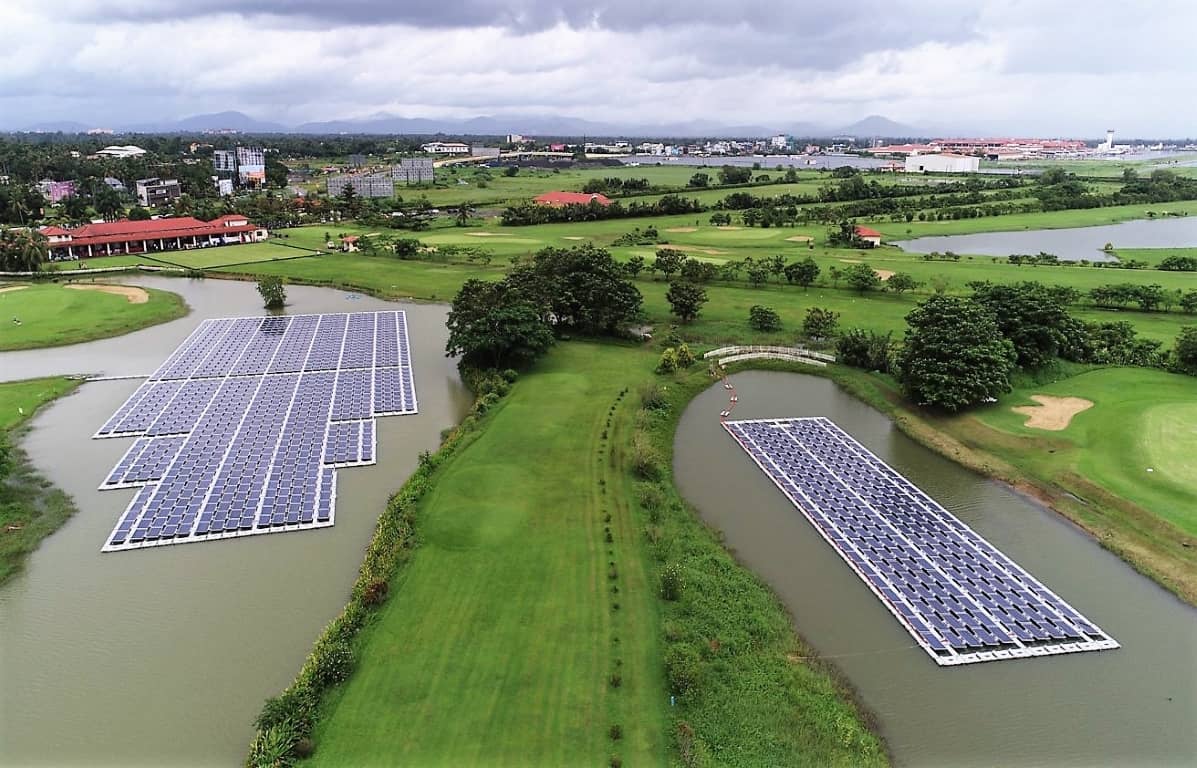 In 2012, the state-run utility provider considerably increased the power tariff of CIAL resulting in an annual expenditure increase from USD 0.94 million to USD 1.62 million on electricity alone. This, of course, was a trigger for CIAL to quickly find alternatives. But the all-out and innovative approach in circumventing the challenge is the unique CIAL story.
Starting with a modest 100 kWp solar PV plant on the rooftop of the international arrival block in 2013, CIAL now has a solar power capacity of 40 MWp. By 2021, the capacity is expected to be 52 MWp. At the same time, among the planned small hydroelectric installations, the first one with a capacity of 4.5 MW is expected to be commissioned by March 2021. All of them supply to the grid based on a power purchase agreement with the state-run electricity company.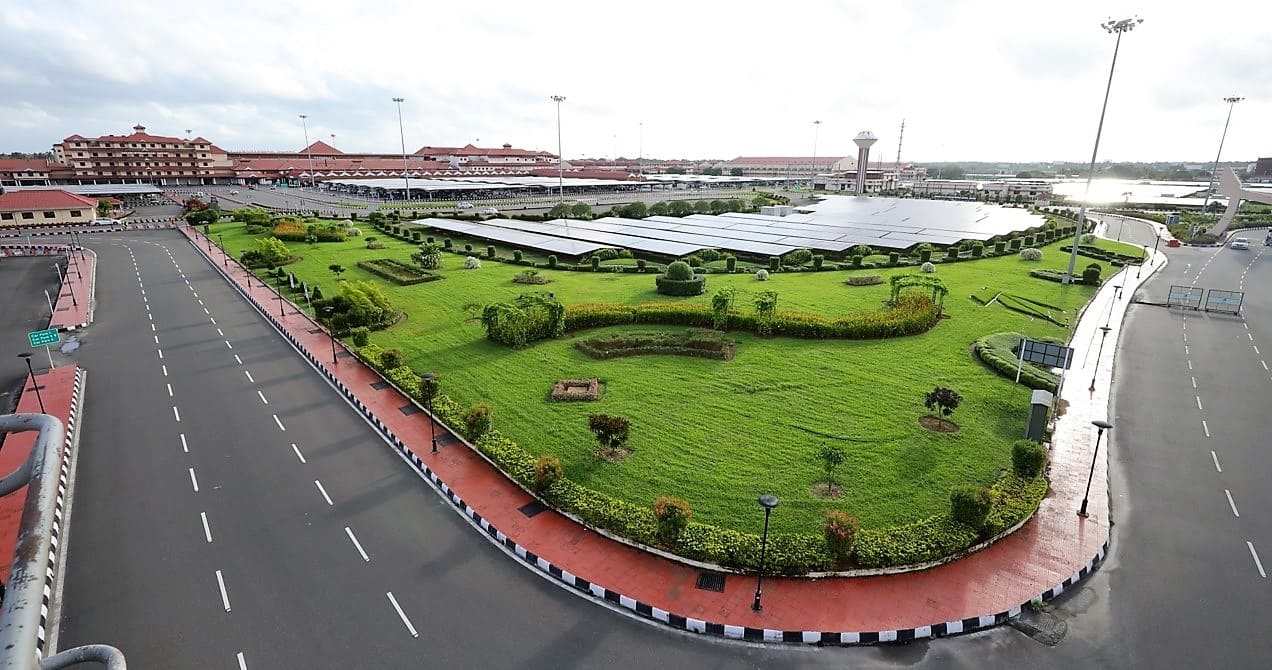 Behind the aforesaid disparate activities, was saving money or finding alternative sources of revenue the key driving force? "Partially, yes. This is an airport idea, kickstarted in 1993 with a contribution of just USD 400. The next meaningful contribution was about USD 35,000 from another well-wisher. Perhaps, ours is the only airport dream initiated without any corpus fund in hand. This is a people's airport, realized by the people and for the people, going through all possible undulations and uncertainties of fundraising. Therefore, right from the very beginning, we have learned to count every drop", says V.J. Kurian.
CIAL is a multi-dimensional case study that epitomizes excellent form of public-private-partnership too. The purpose of this article is not to trumpet a success story that of course has evolved against all odds, but to highlight the underlying lessons.
The genesis
The impediments to expand the erstwhile Cochin airport that existed at the naval base and the refusal of the central government to fund the development of a new airport were the starting point. At the instance of the local business community, the then district collector2 of Ernakulam (Cochin, now Kochi, being part of it), V.J. Kurian, was brought in as the lead officer to find a way out.
From a potential traffic point of view, certain factors were favourable for a new airport. A large number of Keralites were already working and living in other parts of the country and around the world. A survey conducted by the Airports Authority of India (AAI) in 1993 had shown that about ten percent of the passengers transiting through the busy Bombay (now, Mumbai) international airport were either coming from or returning to Kerala. Yet another rationale was the immense touristic potential of Kerala3. However, the lack of funds and the presence of two other airports a little more than 200 km on either side of Cochin were major deterrents, needless to mention about the regional political tug-of-war. In reality, this airport was a near impossibility to start with.
Visioning is beyond being practical
While most real-world factors were against this airport, there was a fortunate constellation of a few things – a chief minister with ample risk appetite, active support from the business community and, most importantly, the freedom, trust and empowerment Kurian enjoyed to pursue with a vision, regardless of its apparent impracticalities. Kurian's ideations on new organizational forms and resource mobilization strategies were drastic and unconventional for an airport project. The airport entity was initially conceived as a charitable society, with the idea of raising funds as low as USD 100 from thousands of ordinary people.
This wasn't a new concept in the context of Kerala, which had seen highly successful cooperative enterprises for anything from marketing to housing and hospitality, women's welfare, education, healthcare, construction and in banking too. But the application of this in the building of an airport through direct people's participation, something like crowd sourcing, as we would call it nowadays, was not palatable to most decision makers in the government secretariat at Thiruvananthapuram, the state capital. How to ask unending questions for anything new and innovative was a genetically coded trait within the state civil service – delays, cost escalations, opportunity costs and even abandoning a potential project were inconsequential. This project too had more hurdles than possibilities.
Around the same time when Kurian was giving shape to this mammoth project, I too was building up a new generation autonomous government agency, which, for the first time in the state, was fostering the idea of some IT-enabled government services. When the innumerable desks in the government secretariat couldn't stop me from pursuing with this rather futuristic project in those times, I was summoned by none other than the related minister instructing me to 'stop wasting money on something called IT'. It is an irony that, in about two years, when IT became a buzzword within the country, the IT mission created by the same government had some roots connecting to these earlier efforts.
Kurian prevailed staunchly with new organizational structures and business models, networked globally to rope in non-resident Keralites (NRKs, who will be the airport users), potential airport service providers, and a few banks to fund the project as a company, instead of a society. This meant more operational freedom and a clearer business model that can attract private investments. A major public-private-partnership (PPP) was gradually evolving. As of now, NRKs located in about thirty countries around the world are shareholders of this company, besides local investors and the state government itself.
Leadership matters.
Some digression above from the main story was necessary to highlight the fact that, at the end of the day, leadership matters. It would have been a sheer coincidence that V.J. Kurian, by virtue of being the administrative head of the district of Ernakulam, was asked to lead an airport project in the district. But making it successful against all odds wasn't a coincidence of any kind. It was high quality leadership with utmost integrity, commitment and determination.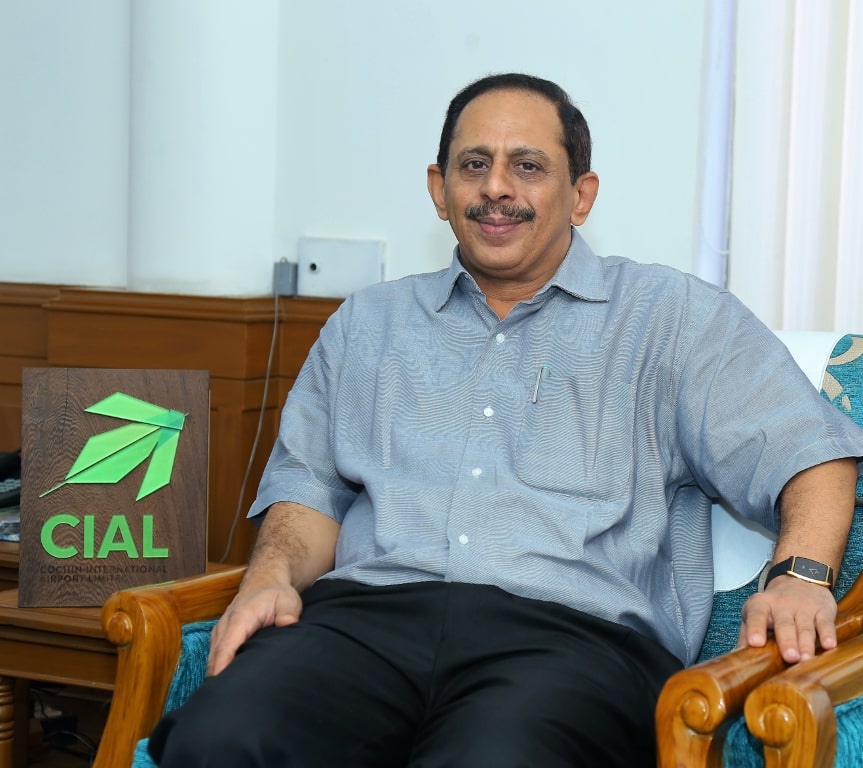 Structurally, the Indian administrative service officials command unimaginable power that remains intact as derived from the country's colonial past. But their interest in any project is short-lived, often three years, and in the process, they hardly gain sufficient domain expertise to intuitively address some challenging issues they are often destined to handle. The civil service certainly allowed Kurian to stay afloat amidst all kinds of uncertainties about the project on hand. But what was exceptional of him as a career bureaucrat was his willingness to stay put with the dream, holding on to the rudder in the most turbulent times and steering it to the current level of steady success.
Kurian's ability to conceive new ideas and plans, and to translate them into reality under tough situations has been amply demonstrated, more so by the fact that he was brought back to CIAL after a politicized short exit during 1999 to 2003.
A slightly different PPP model
Public-Private-Partnership (PPP) has been widely employed as a reliable model for the development and operation of public infrastructure. Many developing nations have leveraged on private capital, including FDIs, for rapid infrastructure development. In these cases, the public partner provides the strategic leadership and vision and the legitimacy needed for the projects. The private sector, on the other hand, get access to new long-term investment opportunities. However, in the absence of sustained public engagement and support, private involvement may not deliver the desired results. Further, as of now, PPP is also becoming an increasingly misused model.
The PPP model for CIAL was a naturally evolved one, going through an iterative process of different possibilities. In the case of CIAL, apart from the provision of land through the governmental land acquisition modality, the chief minister of the state continues to be the ex-officio chairman of the board of directors of CIAL, which, in fact, is a public limited company. The state government has a little more than 32 percent shareholding in the company. About 42 percent of the shareholding is directly held by individuals who partook in realizing this dream. There are other public sector institutional investors too.
Even while following PPP models, typical capitalistic outlook propounds unlimited economic growth that serves production but not necessarily distribution of the benefits of the wealth created. Things can easily lead to a winner-takes-all situation. The people's participation that got embedded in the CIAL model is worth emulating in large-scale development projects whereby ordinary people are able to take some amount of risk and also reap the fruits of ownership of their own development needs.
In 1970, in a similar first of its kind, India had witnessed the launching of, perhaps, the world's largest cooperative dairy development program that transformed India from a milk-deficient nation into one of the world's largest milk producers. This process, often referred to as Operation Flood 4 or the White Revolution made dairy farming a highly sustainable rural self-employment programme. This certainly wasn't mass production by one entity, but production by the masses. It may be an ineffable coincidence that the key person behind the success of this white revolution was yet another Kurien – Varghese Kurien.
Other takeaways
The CIAL story has already been made into case studies by the Kennedy School of Government at Harvard and the Indian Institutes of Management at Ahmedabad and Calicut. Perhaps, even the Lal Bahadur Shastri National Academy of Administration (LBSNAA) at Mussoorie, where administrators like Kurian are groomed, might find some new nuances of leadership in these kind of success stories among their alumni, and recommend how some of these brilliant minds from the civil service could have long stays and make significant contributions in certain key sectors.
Apparently, from the very beginning, those who tried to realize this project could primarily empathise with the societal needs, more than anything else. That said, with an average annual profit (before tax) of about USD 25 million during the last ten years, CIAL team was equally clear about evolving a viable business model to make the project sustainable and progressing. For these to happen they could not have adopted a one-size-fits-all PPP model from somewhere.
Privatization is certainly not a panacea to all the developmental challenges of any country. Large-scale public-sector interventions and investments too have been harbingers of change in certain sectors and regions. PPP has evolved offering somewhat the best of both worlds, provided the intention behind adopting any model is rational and genuine. Carefully blending the aforesaid empathy with business goals is quite evident in the CIAL story of having been responsible to the society and the environment, to a great degree. Perhaps, no business is worth its existence if it cannot empathise with the society it is serving.
---
[1] CIAL – Cochin International Airport Ltd.
[2] Government administrative head of a district, whose powers normally cut across all other departments.
[3] In 1999, the National Geographic Traveler (Special Edition) had placed Kerala among the top ten under the 'paradise found' category and 50 must see destinations of a lifetime
[4] See https://www.nddb.coop/about/genesis/flood
(Note: All images sourced from CIAL)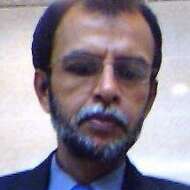 Sherif Aziz
Dr. Sherif Aziz is an engineer turned development strategist, digital entrepreneur and writer. He has been in senior advisory positions relating to development strategies, industrial and entrepreneurship development, e-governance, digital transformation, technology parks and business incubation. Member of management and advisory boards of academic, research and business incubation initiatives. He writes frequently on technology and development, and their impact on the society. He is a cofounder of LEAD Digest, and is an avid screenplay and corporate content writer too. He holds a masters in Industrial Engineering with specialisation in information systems, a PhD in development studies and a second masters in e-Governance, from top ranking institutions. He is also an alumnus of the United Nations University – International Leadership Academy.