LEADING BY DESIGN THINKING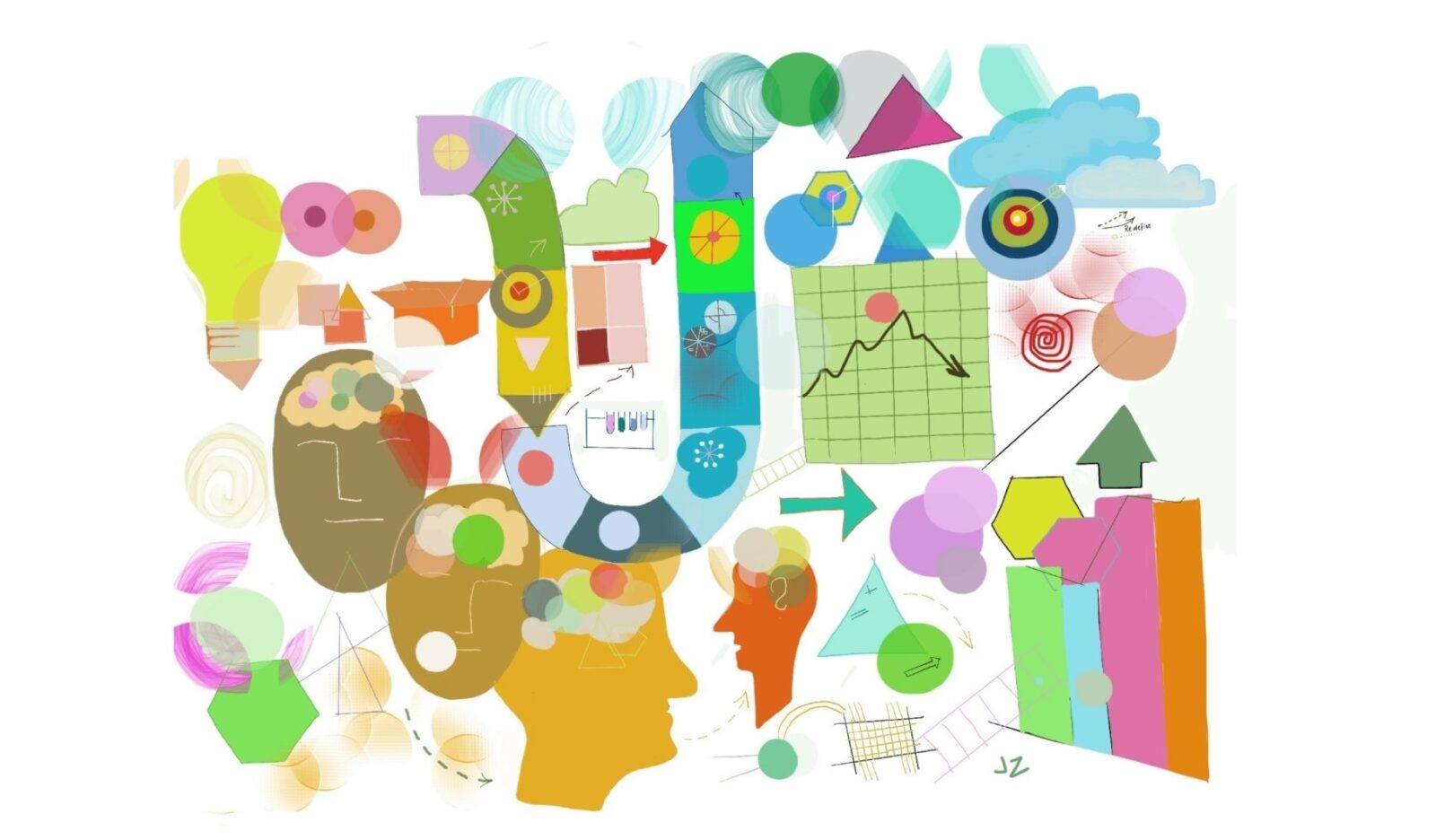 With the enormous market success of Apple, Google and Samsung (among others), mostly attributed to their products' design and superior user experience (UX), it was inevitable that a broader group of executives became interested in what design is and how it impacts their users' experience and their business. But what does design and UX have to do with leadership of an organization? What does leading UX efforts in an organization mean?
A brief historical account
Product Design
After second world war and before the advent of the personal computer (PC) effectively in the 1980s, and the rise of our highly digitized era, design was primarily the task of product designer. The practice of design was focused on the product itself. At the time there were no formal product or industrial design education, and therefore, design practice was primarily inspired by craftmanship, architecture and interior design.  
An eminent figure of that time is the German designer Dieter Rams, particularly as the lead designer in Braun, the German consumer products company. He is largely attributed with both the success of Braun's products and becoming a role model for future designers with the inspiration he instilled in them. Rams achieved both with the ten principles of "good design" that actively informed his work. Principles such as: "good design is unobtrusive", "makes a product understandable", "thorough down to the last detail", and also "is honest", "is long-lasting", which are attributes that are most probably most needed today, in an era when we suffer from unsustainable living.  
Extending product to interaction design
The advent of the PC and the Internet opened up computing applications to a broad public. At the same time, it gave rise to ensuring ease of use of products such as email clients and web pages that are now being used by hundreds of millions of people worldwide, the majority of who had very little to no technical skills. 
An eminent figure of that time was the Danish human-computer interaction researcher and consultant Jakob Nielsen. He is largely attributed with popularizing usability heuristics -i.e. rules of thumb- to help make websites easier to use. One of Nielsen's most famous works is the ten usability heuristics for user interface design[1]. Heuristics such as: "visibility of system status", "match between system and the real world" and "consistency and standards" are among them.
Extending interaction design to user experience (UX)
The exponential rise of the Internet with search, eCommerce and social media applications brought an even larger audience to daily interact with the Internet. Marketers, sales people, managers and business people leveraged the Internet for advertising, promoting and selling their products as well as creating product-service combinations. That usage drove designers to look beyond the limits of a webpage or app into other contextual aspects of usage and that drive brought the term user experience, or UX for short, into existence. UX in short tries to capture both utilitarian (e.g. ease of use) as well as affective (e.g. attractiveness) aspect of product usage.
Extending UX to Design Thinking
Companies realized the wider potential of applying design and UX methods to other areas than just their products and services. For example, to solving organizational problems or wider societal problems. Early proponents of such an approach were design studios such as IDEO which created the platform OpenIDEO.com, which essentially applies design thinking methodology to try to solve large global problems such as providing healthcare for everyone.
But what is Design Thinking? Simply put: "Design thinking is a process for creative problem solving"[2]. A more extensive definition is: "Design Thinking is an iterative process in which we seek to understand the user, challenge assumptions, and redefine problems in an attempt to identify alternative strategies and solutions that might not be instantly apparent with our initial level of understanding."[3]
How can one apply Design Thinking?
To clarify Design Thinking, that does not necessarily mean being able to draw nicely; one tends to equate design and creative ability with artistic ability. However, this is not what Design Thinking is. Yes, indeed artistic ability is important, but Design Thinking is something broader that includes the ability to: show unfinished work; participate in something that one is not good at; take on problems that do not have a clear answer; not be afraid of failing.
Companies saw the benefits of applying design and design-thinking methods. For example, research estimates that following good design practices can have up to 48 times ROI[4], can help surface unmet needs, reduce the risk associated with launching new ideasand help organizations learn faster[5].
Although there are slightly different models of the Design-Thinking process, one simple and commonly referred to model is of the Design Council's "four Ds": Discover, Define, Develop, Deliver[6]. In a nutshell, this model consists of two divergent and two convergent stages. The divergent being: Discover and Develop, in which designers seek after creating a plethora of alternatives. The convergent being: Define and Deliver in which the designers seek after reducing and deciding among alternatives.
The need of UX-governance tools
Beyond the application of design thinking in various business aspects, I envision the rise of what I would call UX-governance tools. Medium and large enterprises (and probably increasingly small ones) already have a plethora of digital assets. One can think of major international websites, local sites, microsites, mobile apps, ecommerce sites, APIs, etc. This list is only growing and most probably will continue to grow in the future. Investigating the user experience (UX) of all those digital assets is something that companies are already busy with. However, it is challenging to keep track of all UX initiatives, share and collaborate within a large organization.
Inspired by recent developments in data science and more specifically in data governance, I envision leaders having a need of tools to support them in documenting, sharing and ensuring high quality of UX throughout their digital footprint, be it in business or e-governance. A mere technology driven digitalization might provide quick solutions but may, in fact, be counterproductive both in efficiency and efficacy. It is imperative that there is ample design thinking and UX research behind any large-scale e-governance or digitalization project. After all, being a leader is visioning or designing ahead for sustainable positive outcomes.
About the author: Dr. Javed Vassilis Khan, a former Assistant Professor (tenured) in the department of Industrial Design at the Eindhoven University of Technology in the Netherlands, currently works in the digital transformation team at Sappi Europe. Know more about him by clicking on the author link.
Disclaimer: The views expressed in this article are solely the author's and do not necessarily represent that of his employer.
---
[1] https://www.nngroup.com/articles/ten-usability-heuristics/
[2] https://www.ideou.com/blogs/inspiration/what-is-design-thinking
[3] https://www.interaction-design.org/literature/article/what-is-design-thinking-and-why-is-it-so-popular
[4] https://www.nngroup.com/articles/how-to-conduct-a-heuristic-evaluation/
[5] https://www.interaction-design.org/literature/article/what-is-design-thinking-and-why-is-it-so-popular
[6] See: https://www.designcouncil.org.uk/news-opinion/what-framework-innovation-design-councils-evolved-double-diamond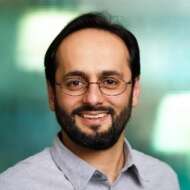 Javed Khan
Dr. Javed Vassilis Khan is curious about how people interact with technical systems and based on that curiosity he designs, realizes and evaluates novel interactive systems. This passion currently finds application at Sappi Europe, in which he works as a product designer. Furthermore, he serves as an associate editor at the Behavior and Information Technology journal. In the past, he has held the position of assistant professor (tenured) in the department of Industrial Design at the Eindhoven University of Technology (TU/e) in the Netherlands and before that of senior lecturer at Breda University of Applied Sciences.
Javed holds a PhD and a P.D.Eng. degree from the Industrial Design Department of Eindhoven University of Technology and an MSc. in Computer Engineering from the University of Patras in Greece. More about Javed at: http://khan.gr