Good Earth – Building Sustainable Communities
Dr. Jazeela Sherif in conversation with Mr. Stanley George, one of the founders and a key promoter of Good Earth. The discussions take you through the multidimensional aspects of developing communities integrating all elements of sustainable development, and Good Earth's experience in that.
(Note: The views expressed by the panelists are their personal views and do not necessarily reflect the policy, position or opinion of LEAD Digest)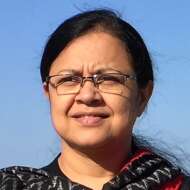 Jazeela Sherif
Jazeela Sherif is an engineer turned CFO, a painter and a trained singer. Besides engineering, she holds an M.B.A, PhD, and an MSc in Financial Engineering.