Walking the Talk – the VKC Story
Are entrepreneurs born at some turning point in their lives, a point where the path ahead is quite uncertain? Life of VKC, as he is fondly called after the brand name of his own company – VKC footwears, is one such testimony to the above aphorism. Mr. Mammed Koya, now 79, worked on many odd jobs in his youth before he became a phenomenally successful entrepreneur and a revered politician too, always engaged in very many social activities. Dr. Sherif Aziz is in conversation with Mr. V.K.C Mammed Koya, the chairman of the VKC Group of companies.
(Note: The views expressed by the panelists are their personal views and do not necessarily reflect the policy, position or opinion of LEAD Digest)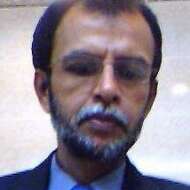 Sherif Aziz
Dr. Sherif Aziz is an engineer turned development strategist, digital entrepreneur and writer. He has been in senior advisory positions relating to development strategies, industrial and entrepreneurship development, e-governance, digital transformation, technology parks and business incubation. Member of management and advisory boards of academic, research and business incubation initiatives. He writes frequently on technology and development, and their impact on the society. He is a cofounder of LEAD Digest, and is an avid screenplay and corporate content writer too. He holds a masters in Industrial Engineering with specialisation in information systems, a PhD in development studies and a second masters in e-Governance, from top ranking institutions. He is also an alumnus of the United Nations University – International Leadership Academy.