THE GOOD EARTH WAY OF LIFE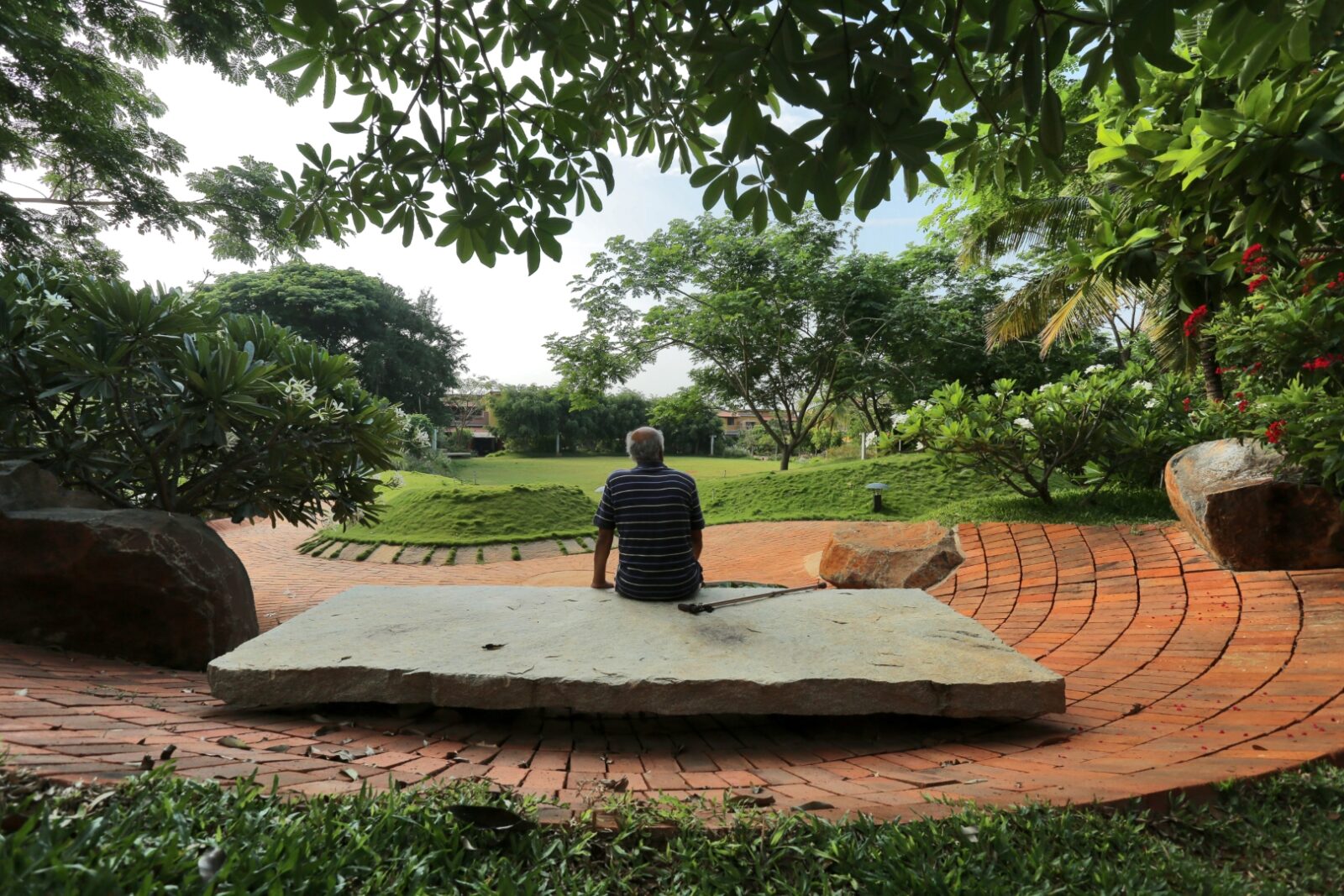 Image source: Good Earth
As you experience the idyllic shades of the walkways of Malhar–Footprints, one of the community projects developed by Good Earth at Bengaluru, away from the chaos of city environment, your notion of luxury living gets busted. Fine living certainly is not about being luxurious.
At Good Earth, the philosophy of good living is to be part of a community that co-exists with nature in a sustainable manner, enjoying all its goodness, and with a sense of belongingness to a vibrant community where individuals interact with each other. The quality of collective experience of good living is dwindling these days. The luxury elements getting added to the houses make them opulent in appearance, but not necessarily rich in living experience, needless to mention about the troubles of maintaining. Marked with natural large green spaces, the environment in Good Earth communities is refreshingly reassuring to get back what is gradually eroding from our living experience.
The philosophy of good living is to be part of a community that exists in harmony with nature
Their designs, therefore, have won awards for being people and environment friendly. Good Earth creates living spaces from a holistic perspective. Aesthetics and modern amenities are not at all compromised in this process. They call it demystifying the process of design, by which they integrate the different aspects of building homes and a healthy community – anything from the choice of materials to water management are issues that they foresee from a sustainability angle. The team at Good Earth spares no opportunity to experiment with locally available materials, local knowledge and skills of artisans. That said, when they needed research and innovation, they also sought the help of premier institutions such as the Indian Institute of Science.
Their Malhar development included different community clusters at different stages of the larger project. The dwellings they built have unique designs that blended the aura of village life with contemporary living. The house design and layout gave more importance to the humans that inhabit them. Vehicular traffic was not allowed to interfere with free movement and recreation of the people who lived there.
LEAD Digest had the pleasure and privilege to know all these details from the horse's mouth. Stanley George, one of the founders of Good Earth, explained why more and more people should reimagine about a meaningful life on the earth. See the video of our conversation with him in TALK DIRECT here in LEAD Digest.
Design is the foundation of creating such community living spaces, says Stanley George. And it needs considerable passion to experiment with different ways of realizing it. The journey of Good Earth was tough in the initial stages though they had sufficient conviction about what they were proposing. They had to first sell the whole new concept of community living, with sustainability elements at its core. Experimenting with this new concept, its development and managing the economics to realize the vision needed tremendous courage, perseverance and unfettered thinking. Stanley notes that his team's early association with the renowned British-Indian architect, Laurie Baker, considerably influenced them to have 'hands on' experience in building region-specific structures. The engineers and architects at Good Earth work with artisans to learn and innovate. They have used bricks made in situ using the mud from the very land where they were constructing. About six billion such blocks have so far been used in their projects. They trained a large number of workers in making these mud blocks.
Belonging to an agrarian family that was also well-known for sports, Stanley had a disciplined and value-based upbringing. Inspired by Laurie Baker, whose works in India was again influenced by none less than M.K. Gandhi, Stanley had to be off-beat in pursuing a career after his degree in civil engineering. Stanley is also a strong advocate of Gandhi's decentralized development concepts, which he believes is the way to manage the environmental issues for better end results. Having worked at the grass roots in sustainable development, of late, he has picked up interest in water conservation, sustainable farming, flood prevention and waste management.
The entire team at Good Earth works with a strong mission and trying to 'be the change that they want to see in the world'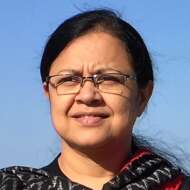 Jazeela Sherif
Jazeela Sherif is an engineer turned CFO, a painter and a trained singer. Besides engineering, she holds an M.B.A, PhD, and an MSc in Financial Engineering.