SHAPING THE FUTURE – THE SYLVIANE WAY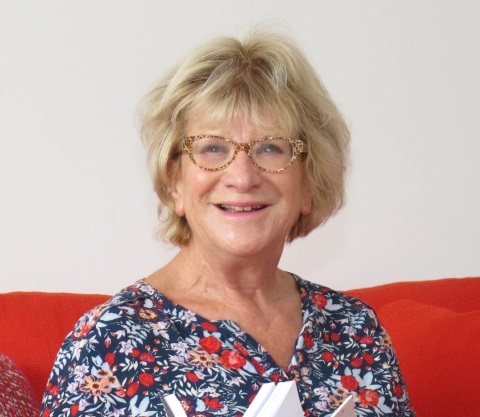 Images source: 'Global Forum – Shaping the Future'
Born in Senegal, lived in Algeria, Morocco and Italy, and finally landing in Paris, Dr. Sylviane Toporkoff is rather a global citizen. More so, by what she has been doing for the past three decades through a tech event named 'Global Forum – Shaping the Future'. "Since the day I was born, I am international", says the erstwhile professor at the University of Paris and a co-founder of the Institute of European Studies, University of Paris 8.
A few years ago, after an event at Brussels, Sylviane was planning a trip to India, with just a knapsack, some cash and no planning or hotel bookings. The world remains truly open and borderless to her, the way it is for the flocks of birds that migrate, going by their natural instincts as seasons change. This is something man cannot anyway go back to, after having amplified our fickle emotions around nationalism, nation state and rigid borders. However, all of these, built and reinforced over the decades, stand miserably overwhelmed against an invisible virus, and the world of Homo sapiens is not yet ready to learn anything right. He hasn't yet learned to live and let others also live peacefully, in their own original settings.
People like Sylviane epitomises openness to all cultures and all kinds of people. She received the highest civilian order of France, the Legion of Honour, mostly on account of her contributions in building international linkages in academics and business. She tirelessly continues to make people talk to each other through her international events for the past twenty-eight years.
Lead Digest had the pleasure of talking to Sylviane Toporkoff at length about what she has been trying to do through the "Global Forum – Shaping the Future', an international think tank and associated events, dedicated to the successful evolution of the digital society. Sylviane is a cofounder and president of the Global Forum.
Starting with the first event in the year 1992 in Washington D.C, so far, there have been twenty-eight international Global Forum events in about twenty cities around the world. All the events were organized with the full patronage and support of the respective local governments. To cite a few recent examples, events were organised in Winnipeg in Canada in 2017, Copenhagen in Denmark in 2018 and Angers in France in 2019. 2020 remains as the only year of discontinuity and for obvious reasons!
"The challenges in 1992 when we started the programme were more technological whereas now, they are more societal"
The real goal of the forum has been to create an international platform to question, debate and disseminate innovative ideas and visions around the topic of a rapidly evolving digital society. "The challenges in 1992 when we started the programme were more technological whereas now, they are more societal", says Sylviane. In the initial years, the focus of the forum was on telecommunication, informatics, digital media, convergence, digital transformation and so on. Of late, especially during the last event in Angers, there was substantial discussion on the impact of these technologies on the society.
"At Angers, in her inaugural address, the former French Prime Minister, Edith Cresson, stressed the need to assess some possible negative impacts of digital technologies on life and social well-being. So, the entire world is aware of the situation. Perhaps, this will be the focus area for the next Global Forum, sometime in November 2021", Sylviane adds.
The Global Forum gives opportunities for the participants from large corporations, start-ups, governments, research institutions and NGOs to come together every year, network and create new partnerships. Typically, these events are attended by top company executives, policy makers, experts and practitioners from the digital world, representatives of the European Commission and representatives of international organizations such as GSMA, ICANN, World bank and ITU, to name a few. Each such event is preceded by almost a year-long interaction with the local government body and with the corporates and academic institutions in the region, to formulate a theme and the focus area that resonate with the host city.
Through numerous other engagements linked to smart cities, e-health, renewable energy, science and technology cooperation programs and, humanitarian and social organisations, Sylviane has some kind of an omnipresence. She is a sculptor too, having exhibited her works in several places and won many awards including the French Press Award in 2018 and, the diploma of honour in the Franco-Korean Plastic Arts Festival (Seoul, 2015) and Franco-Japanese Festival of Plastic Arts (Japan, 2008).
With a larger than life character, Sylviane is constantly in touch with people from all over the world, connecting them for a cause, for the better evolution of a digital society. She is a wonderful grandmother too, sometimes travelling with all her grandchildren on vacation. But, after a very long innings in shaping a digital society, she remains a bit pained by the negative impact of the social media in our lives and politics, as you can hear from the interview with her here on LEAD Digest homepage, under the section TALK DIRECT.
Perhaps, global challenges are never ending. Peace, security, well-being and all such essential things look like some perennially moving dots in a competitive world. Yet the determination and hard work of people like Sylviane continue unabated in bringing a lot of brilliant minds together, year after year, in an attempt to somehow shape the future of our lives in a fair manner.